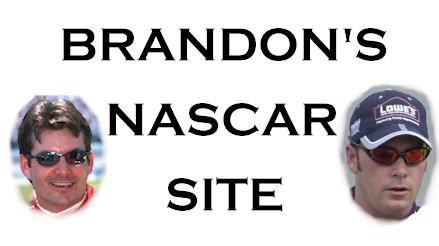 ---
Welcome to Brandon's NASCAR Site. This site features my personal collection of NASCAR memorabilia which includes cards and diecast. Check out my links section to view fellow NASCAR fan sites and many other links. This website is updated often so check back when you can.
GO JEFF and JIMMIE!!!!!




SITE CONTENTS
Last Updated: 2/6/04
---
Last Updated: 11/22/03


E-mail Brandon: playstation2tips@aol.com
*HAVE ANY SUGGESTIONS, QUESTIONS, COMMENTS?*

NEW SERVICE CONCEPT POLE

in-seat radio/tv coverage of an event via headphones
at auto racing tracks
(Concept by Donald England)
VOTE FOR MY WEBSITE: CLICK ON NASCAR TOP 100 BUTTON
SIGN MY GUEST BOOK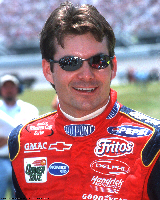 "THE MAN"