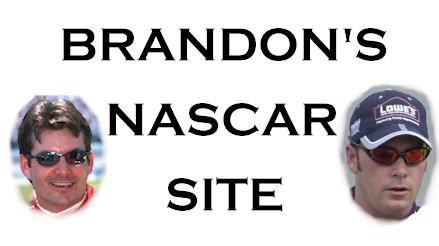 27 CAR WRECK AT TALLADEGA
---
*Photos from NASCAR.com*
It starts on lap 5 when Ryan Newman car cuts a tire in between Turns 1 and 2 his car into Mark Martin's.
27 cars were involved in this wreck. When the race restarted, only 26 cars were on the lead lap and
the rest were in the garage getting repairs made. After 55 laps of the 188 lap race, 5 cars were officially
retired from the race. They were Ricky Rudd, Hermie Sadler, Johnny Benson, Casey Mears, and Jimmy Spencer.
Ryan Newman had the worst damage over all. This obviously ended his day.
Here is another view of the horrible damage on Ryan Newman's car.
Ricky Rudd also suffered a considerable amount of damage also.
He was one of five to retire from the race early because of the wreck.
Hermie Sadler's day also ended early after the wreck on lap 5.
As well as Casey Mears's day after the wreck.
---
Home | Weekly Info. | Points | Collection | Past-Info
Last Updated: April 8, 2003