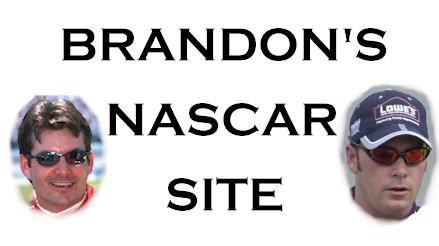 WEBCAMS
Live Webcams from each NASCAR Winston Cup Race. 4 cameras are positioned
around the racetrack every race weekend. Catch all the action live on the internet!
NOTE: THESE WEBCAMS ARE NOT LIVE STREAMING VIDEO BUT ARE STILL-IMAGES
TAKEN ABOUT EVERY MINUTE.
Live Webcams at Infineon Raceway (aka - Sears Point). This track is home to the Save Mart 350 run by
the NASCAR Winston Cup. 4 cameras are positioned around the track for you viewing pleasure.
Webcams are updated every 15 minutes.
Indianapolis Motor Speedway Live Webcams
Live Webcams from Indianapolis Motor Speedway that you can control. The webcams are streaming and are
updated every couple of seconds. The webcams are located at their Pagoda, Main Straight, and Gasoline Alley.
Las Vegas Motor Speedway - Earnhardt Terrace Construction Webcam
Live Webcam of the construction of the Earnhardt Terrace at Las Vegas Motor Speedway. The new Terrace
should be completed by 2004.
---
Home | Collection | E-mail Brandon
Last Updated: September 23, 2003